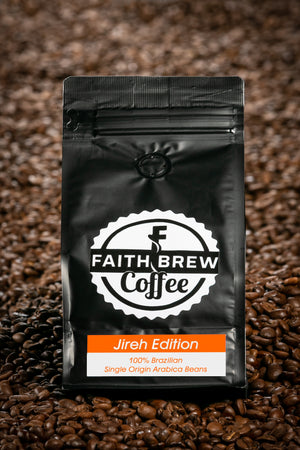 Jireh Edition
Sale price Price R 90.00 Regular price
Jireh Edition
People go NUTS for this coffee!
Our Jireh Range comes filled with Brazil Single Origin Arabica Beans. See the "Coffee Index" tab for more detail on this lovely bean.
Guide to grinding
Where grinding your own beans will always produce the freshest results, we can also supply the beans in ground from:
Coarse – For use in plunger, French press, drip overs, etc.
Medium – For use in Aeropress, Siphon brewers, Coffee percolators
Espresso – Very fine, suitable for high pressure Espresso machines (working with a group set handle)